Currently viewing the tag: "phonte"
We have another instrumental at the top of the East Coast sub-genre chart at Beat Brokerz! The beat is entitled "Can't Stop" and the style is very fitting for a recording artist like Phonte of Little Brother (and The Foreign Exchange). Thank you to everyone who has been supporting the music and we look forward to providing you with new authentic Hip Hop beats for sale in 2013!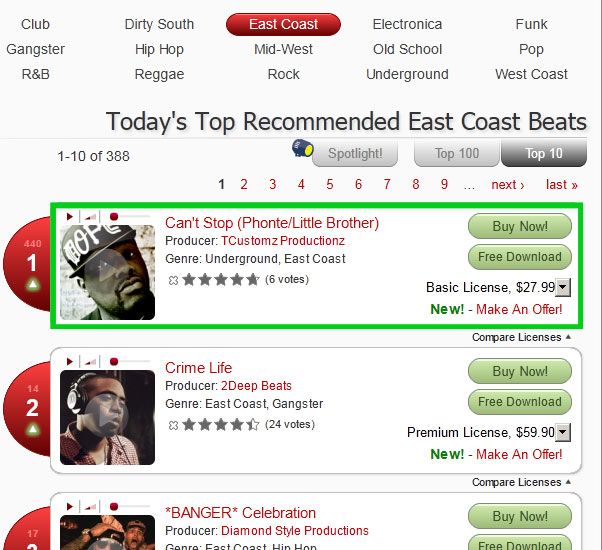 So I had some requests in previous months for another another Beat making tutorial.  I hadn't done one of these for a while, so I wanted to give you guys a little insight into my process for making a sampled beat.
This one steps through a new Underground, Hip Hop beat, entitled "In the End".  I touch on all the the different elements that went into the beat as well as a small discussion on a technique for sampled bass lines, called Low End Theory.  Make sure to watch until the end so you can hear the completed, full-length beat.
If you like this video and would like me to do more of these, please make sure to drop by my YouTube Channel and SUBSCRIBE!
Also, I am constantly updating my Facebook Page (Make sure to "LIKE") and Official Website will all relevant information as well as Beats, Drum Kits, and other FREE stuff!
FREE BEAT & DRUM KIT!

Simply tell us where to send your FREE Beat & Drum Kit below! NO WAIT. INSTANT DELIVERY! "LIKE" our Facebook Page as a way of saying thank you! Plus receive updates, discounts, music tips, & more!


NOTE: If you did NOT receive your free gifts via email, please make sure to check your spam/junk folder.